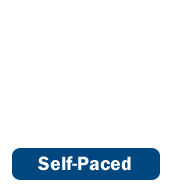 Completion of this six-module course will meet the 4-hour training requirement by the
Washington

State

Health Care Authority to be certified to submit billing and provide or supervise individuals providing SBIRT services.
Modules in this course are:
1) SBIRT Overview,
2) Screening Patients for Unhealthy Substance Use, 3) Delivering a Brief Intervention, 4) Brief Interventions to Address Drug Use, 5) Refining Your Brief Interventions, and 6) Referral to Treatment.
This course was prepared by Northwest ATTC,
Washington

State

Department of Health, and the University of

Washington

Alcohol and Drug Abuse Institute. Physicians, physician assistants, primary care ARNPs, psychologists, and other healthcare providers may be eligible for CME or CEUs for completing the series. Retain your Certificate of Completion and verify its suitability for CME/CEUs with your licensing/credentialing entity.
4.0 Hours Certificate of Completion Available
CERTIFICATE OF COMPLETION
Confirm registration and continue to course?

​

Please login or create your account, then return to this page to register.

​