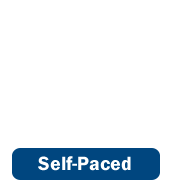 If you have been called on to develop or expand a
suicide

prevention

program in a state or community, and you want it to have maximum impact, then this course may be for you. A Strategic Planning Approach to

Suicide

Prevention

can help you identify activities that will be effective in addressing the problem of

suicide

and help you prioritize your efforts. To bring the approach to life, this training presents a case study that illustrates how a community task force applies the strategic planning process to their work.
This course teaches you to:
Describe the

suicide

problem and its context.
Choose long-term goals for a

suicide

prevention

program.
Identify key risk and protective factors to focus on.
Select or develop interventions to decrease or increase these risk and protective factors.
Plan an evaluation.
Implement the interventions and the evaluation.
Take further action based on the evaluation.
This course is open to anyone and can be completed in approximately two or three hours. You do not have to complete the course in one session. You can exit the course at any time and return later to the place where you left off.

SPRC is not a crisis center. If you are thinking of hurting yourself, or if you are concerned that someone you know may be suicidal, contact the National
Suicide

Prevention

Lifeline by phone 1-800-273-TALKCall: 1-800-273-TALK (8255


Certificate of Completion
Confirm registration and continue to course?

​

Please login or create your account, then return to this page to register.

​
GPRA Enabled