This course serves as a virtual community of practice to support the Northeast and Caribbean MHTTC Motivational Interviewing (MI) Technical Assistance Initiative, assisting Behavioral Health Care organizations in building the capacity necessary to integrate MI into all aspects of service delivery. Administrators, clinical supervisors, and direct service staff have the opportunity to post questions, respond to others, and to access resources relevant to challenges and successes they may be experiencing in implementing MI strategies.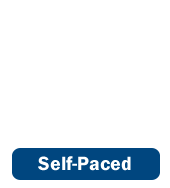 Mental health care professionals commit time and energy to the care of others every day, yet it can be difficult to find the time and energy to address their own self-care. This course offers self-care strategies and wellness frameworks, along with practices to increase resilience and flourish in one's personal and professional life. Resources are provided along with many opportunities for self-reflection.
At the conclusion of this course, participants will have learned about:
Self-Care Strategies to Survive and Thrive.
Frameworks and Strategies.
Personal and Professional Resilience.
This course was developed by the Northeast and Caribbean Mental Health Technology Transfer Center.


3.0 Hours Continuing Education Available
AMA PRA | ANCC | ACE | APA (Approved)
LPC/LAC | MFT/LMFT | CADC/LCADC | CRSP (Pending)
LSW/LCSW (NJSWB) (Pending)
NBCC (Pending)
Confirm registration and continue to course?

​

Please login or create your account, then return to this page to register.

​
GPRA Enabled