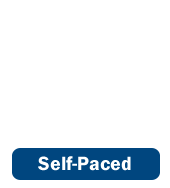 Dr. Erika Thompson, PhD, MPH, CPH, Assistant Professor, Department of Health Behavior and Health Systems at the University of North Texas Health Science Center received her MPH in Epidemiology from the University of Florida and PhD in Public Health from the University of South Florida. Dr. Thompson completed a postdoctoral fellowship at the University of South Florida focusing on women's reproductive health and public health. Dr. Thompson will describe two studies that were conducted in Florida to better understand the knowledge and perceptions held by reproductive-age people about the Zika virus. Implications from these studies for provider-patient communication will also be discussed.

By the end of this presentation, participants will be able to:

Describe reproductive-age men and women's perspectives on preventing Zika through sexual transmission; and
Identify strategies for counseling reproductive-age persons on preventing Zika and Zika-related birth defects.
Supported by the Office of Population Affairs, US Dept of Health and Human Services Grant #1 FPTPA006029-01-00.
.5 hours Continuing Education Available
CNE

CHES

Confirm registration and continue to course?

​

Please login or create your account, then return to this page to register.

​