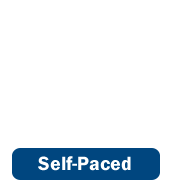 The Opioid Response Network (ORN) Virtual Community Collaboration (VCC) includes eight recorded modules to share evidence-based resources around effective interventions in prevention, treatment and recovery to impact the opioid epidemic across all populations. Pre-recorded modules include:

e:
1. The Opioid Epidemic: Evidence-Based Approaches to Prevention

2. The Opioid Epidemic: Evidence-Based Approaches to Treatment

3. The Opioid Epidemic: Improving Recovery Outcomes

4. The Impact of Stigma on Care

5. Substance Use Prevention in Youth and Adolescents

6. Family-Centered Care for Pregnant and Post-Partum Women and their Families

7. Opioid Response Network Overview

8. The Opioid Epidemic in the age of COVID-19: How Social Determinants of Health Create Differential Impacts
Funding for this initiative was made possible (in part) by grant no. 6H79TI080816 from SAMHSA. The views expressed in written conference materials or publications and by speakers and moderators do not necessarily reflect the official policies of the Department of Health and Human Services; nor does mention of trade names, commercial practices, or organizations imply endorsement by the U.S. Government.
7.5 Hour Continuing Education or Certificate of Completion Available
CERTIFICATE OF COMPLETION
CME
CNE
CHES & MCHES
NBCC
NAADAC
Confirm registration and continue to course?

​

Please login or create your account, then return to this page to register.

​