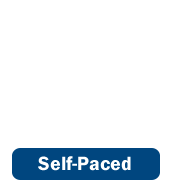 Are you ready to integrate primary care services into your behavioral health practice? You'll need to have agency-wide buy-in for integrated care, and a solid plan that outlines the need, benefits and capacity of your agency to add these services.
Using the Behavioral Health Integration Capacity Assessment (BHICA) as a guide, this course will help you to start building a blueprint for how integrated care can work for your organization. Whether you will be contracting with a local health center or bringing on primary care staff of your own, you'll first want to assess what services would offer the most value to your customers and analyze every aspect of your infrastructure's ability to accommodate these new services and supports. This course will also outline different models of integrated care and describe the elements of a financially sustainable plan.
This course has been funded by SAMHSA and is administered by the National Council, in collaboration with NIATx and AHP.
Certificate of Completion Available
CERTIFICATE OF COMPLETION
Confirm registration and continue to course?

​

Please login or create your account, then return to this page to register.

​