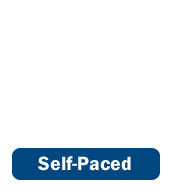 Designed specifically for SSAs and other state-level payers of addiction treatment services, Sustaining SUD Services for Safety Net Populations, will give you the critical information you need to gauge your safety net system's ability to thrive in an integrated care environment—where reimbursement is tied to outcomes and data is key to decision-making.
Sustaining SUD Services for Safety Net Populations is free, online, and self-paced. In as little as 90 minutes, you'll:
Conduct a state needs assessment
Develop a state implementation plan for addressing those needs, using the Advancing Recovery framework for systems change
Create a list of critical stakeholders who can help address the gaps
Design a high-level process map
This course has been funded by SAMHSA and is administered by the National Council, in collaboration with NIATx and AHP.
2.0 hours continuing education credit available
NAADAC
Confirm registration and continue to course?

​

Please login or create your account, then return to this page to register.

​