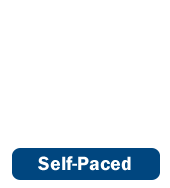 Technologies are proliferating in the blink of an eye. Getting caught up in the saturation is an important step for successful adoption. This course will give you an overview of information technologies used in healthcare to improve customer outcomes. Discover which technology you might be interested in in adopting, assess your organization's HIT implementation readiness, identify gaps and learn ways to improve your planning for implementation. Create a workflow analysis for a minimum of one process that will change due to the HIT integration into your organization's workflow. Explore options for financing and articulating the business case for implementation.
This course has been funded by SAMHSA and is administered by the National Council, in collaboration with NIATx, and AHP.
4.0 hours continuing education credit available
NAADAC
Confirm registration and continue to course?

​

Please login or create your account, then return to this page to register.

​