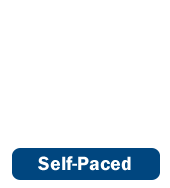 This course trains school personnel in a mental health promotion initiative (Every Moment Counts) developed to help all children and youth become mentally healthy in order to succeed in school, at home and in the community. This work focuses on reframing mental health as a positive state of functioning – it is more than the absence of mental illness. Positive mental health is associated with feeling good emotionally and doing well functionally in everyday life. For children and youth, this means doing well during academic (classroom) as well as nonacademic (recess, lunch, after-school extracurricular activities) times of the day. Mental health is an integral part of overall health. Children and youth who experience positive mental health and well-being function better during academic and non-academic times of the school day and do things to take care of their health.

This course was developed by the Mountain Plains Mental Health Technology Transfer Center Network with funding by the Substance Abuse and Mental Health Services Administration (SAMHSA) in collaboration with Every Moment Counts.

Please note: This course is open only to selected schools in the Mountain Plains Mental Health Technology Transfer Network. Registration is by prior arrangement with Mountain Plains MHTTC.
10.0-20.0 Hours Continuing Education Available
CME

Registration by Prior Arrangement