This 3-hour, self-paced course is designed to enhance your professional knowledge of MAT, and build skills related to reaching and educating clients about MAT. At the conclusion of this course, you will be able to: demonstrate how to use MAT with alcohol and opioid dependent clients; describe the various medications approved to treat alcohol and opioid dependence, including research outcomes, and extent of use; identify the workforce, organizational, and environmental/regulatory issues that facilitate or impede the implementation of MAT; and model ways to overcome barriers to clients' use of MAT and build awareness of MAT among clients, their friends and family, and the general community.
This course was developed by the NIDA/SAMHSA-ATTC Medication-Assisted Treatment Blending Team.


3.0 Hours Continuing Education Available
NAADAC
NASW
NBCC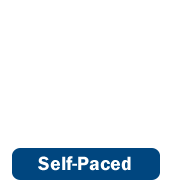 This 3-hour course will provide information on opioids for pain treatment in persons with addiction, special consideration for pain medication use with adolescents, and prescription opioid addiction and chronic pain in older adults.
This course was developed by the Providers' Clinical Support System for Opioid Therapies (PCSS-O) funded by The Substance Abuse and Mental Health Services Administration (SAMHSA), Center for Substance Abuse Treatment (CSAT).
Funding for this initiative was made possible (in part) by Providers' Clinical Support System for Opioid Therapies (grant no. 5H79TI023439) from SAMHSA. The views expressed in written conference materials or publications and by speakers and moderators do not necessarily reflect the official policies of the Department of Health and Human Services; nor does mention of trade names, commercial practices, or organizations imply endorsement by the U.S. Government.

3.0 hours continuing education credit available
NAADAC