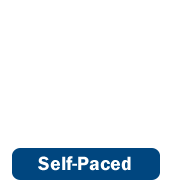 HIV Navigation Services (HNS) Training Pre-Course Module introduces the concept of HIV Navigation Services. HIV navigation is a process of services delivery to help a person obtain timely, essential and appropriate HIV-related medical and social services to optimize their health and prevent HIV transmission. Navigation includes linking persons to health care systems, assisting with health insurance and transportation, identifying and reducing barriers to care and tailoring health education to the client to influence their health-related attitudes and behaviors. Peer and paraprofessional navigation, ART initiation and adherence, education and counseling, outreach and case management approaches are recommended in guidelines on entry and retention in HIV care by the International Association of Providers in AIDS Care (2012).
Developed by the National CPN Resource Center through support from the Cooperative Agreement Number 1U65PS004481-01 from the Centers for Disease Control and Prevention.
.5 Hour Certificate of Completion Available
CERTIFICATE OF COMPLETION
Confirm registration and continue to course?

​

Please login or create your account, then return to this page to register.

​